In addition to the Nigerian dairy goats and Kunekune pigs, we are also home to:
Llamas
Ducks/chickens
Sheep
Rabbits
Farm Dogs & Cats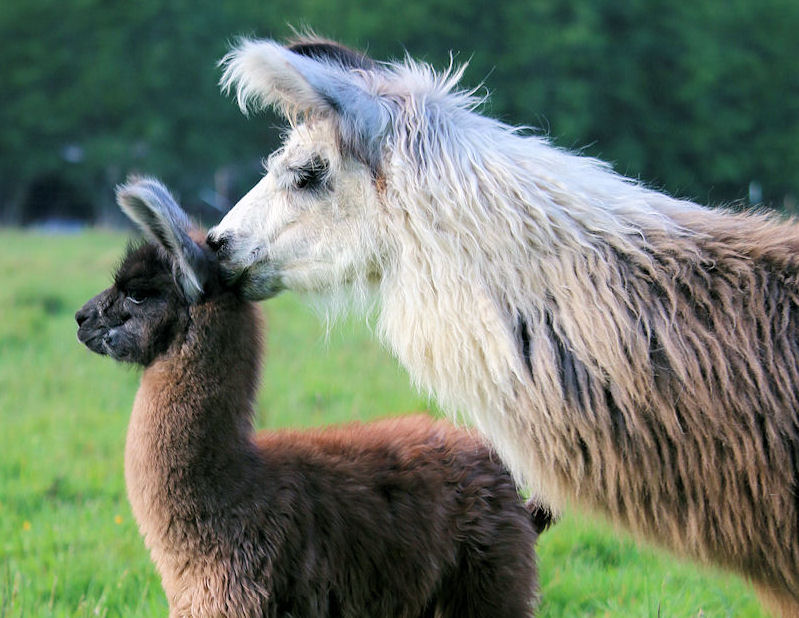 Meet Shadaisy and her 2016 son
We currently have five llamas who keep the pasture and brush under control on the back 20 acres of our property.
More photos
Living in Harmony
Many of our animals share living spaces. It is common to find ducks, goats, pigs, and chickens sharing a barn and pasture.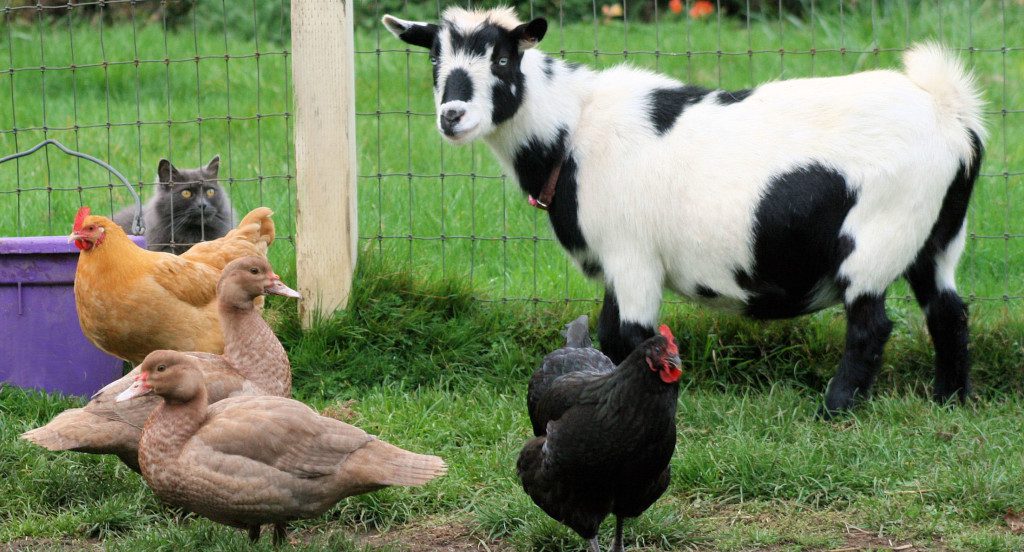 [ux_products show="featured"]